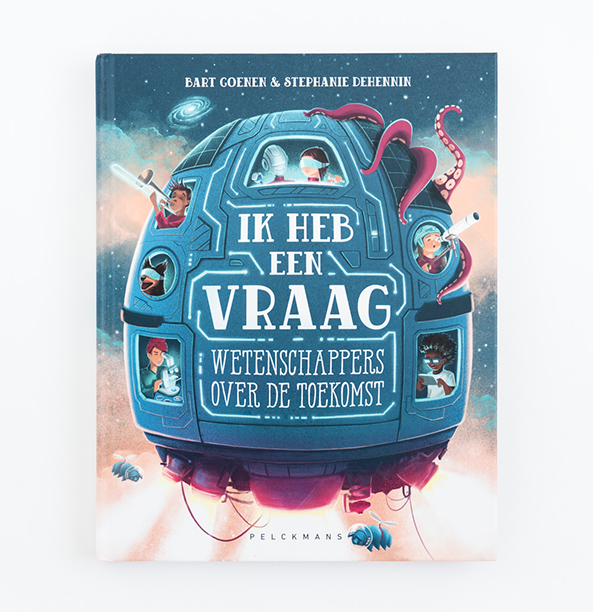 The second volume of 'I have a question' focuses on the future. Will we ever be able to clone people? Will robots ever be able to feel pain and love? How about living on another planet? I designed and illustrated 160 pages filled with questions by youngsters and adults, answered by scientists.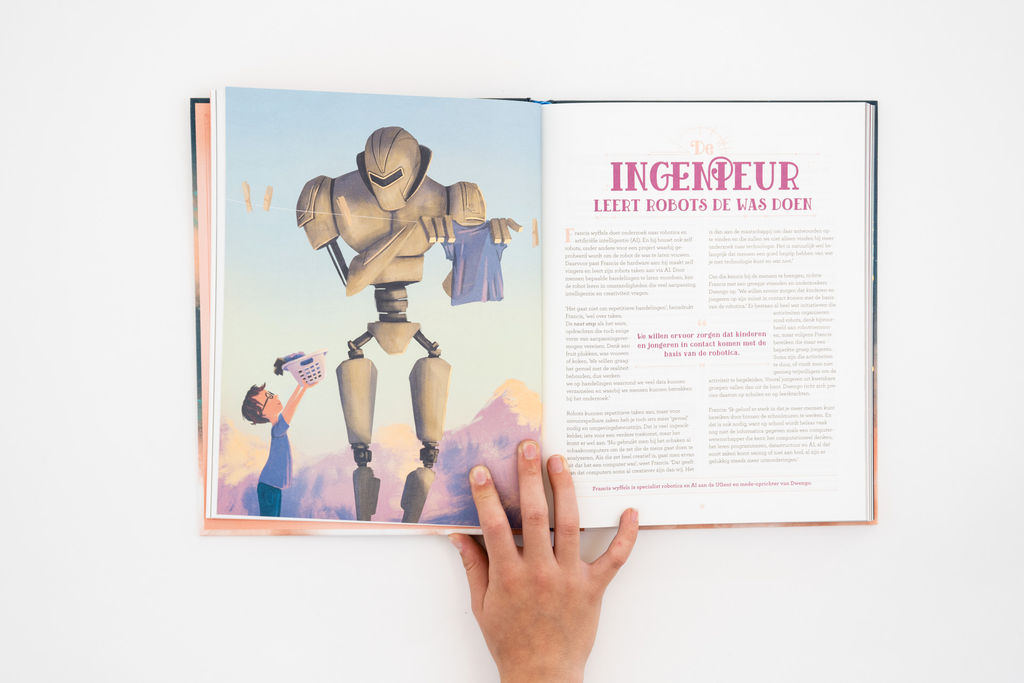 Professor Francis Wyffels teaches robots how to do laundry. They look slightly different in real life, but I couldn't pass the opportunity to draw a killer robot hanging up tiny t-shirts now, could I?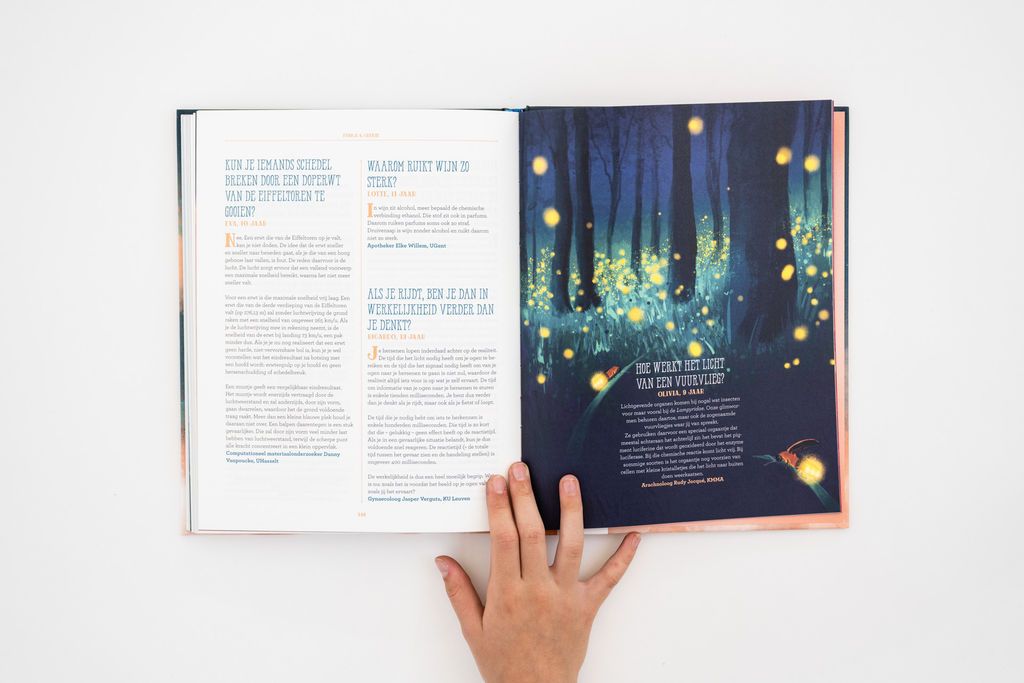 How do fireflies work? Apparently, they have illuminating butts.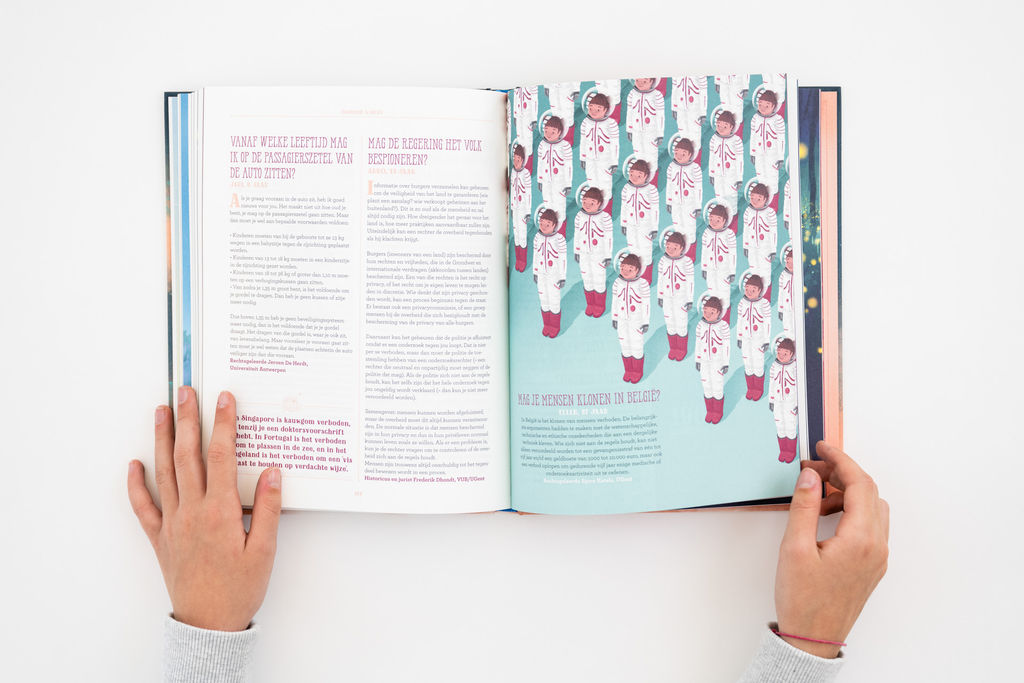 Is it legal to clone people? I could use a clone, until I have a laundry-doing robot that is.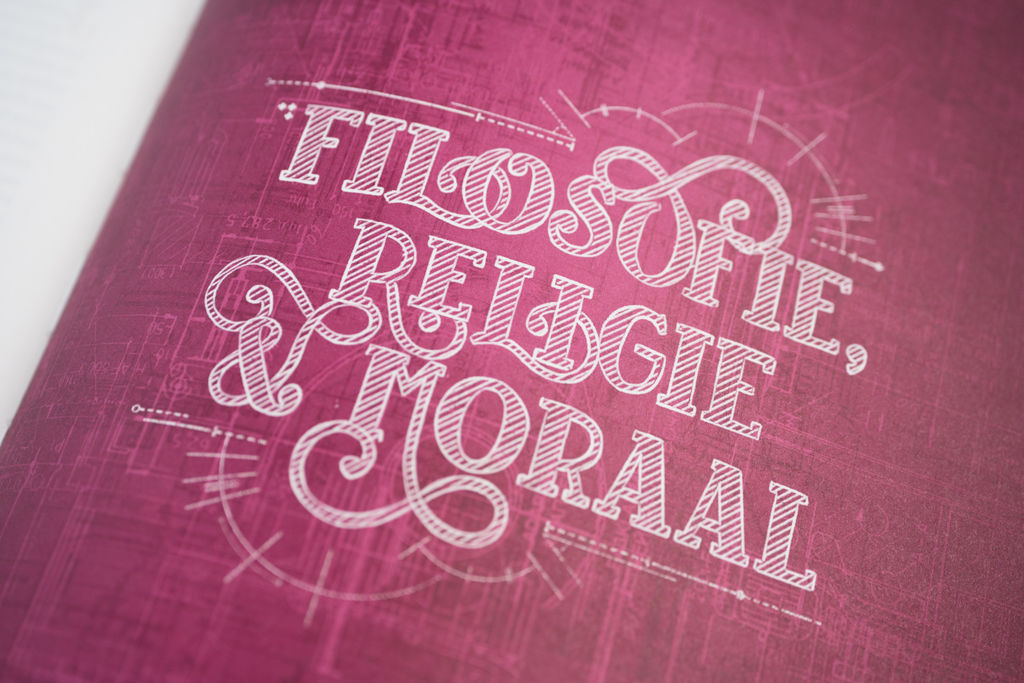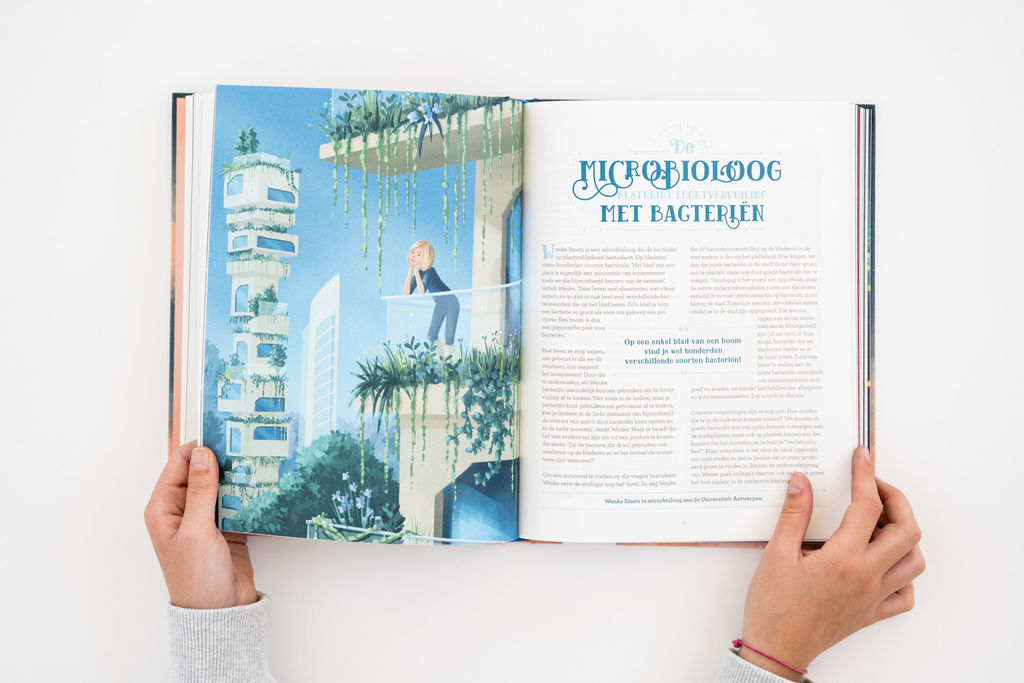 Microbiologist Wenke Smets in the city of the future, where we'll hopefully be able to use plant bacteria to clean our air.